Contact:
Here's how to reach us:
Tel: +43 (0) 664 / 266 81 17
This email address is being protected from spambots. You need JavaScript enabled to view it.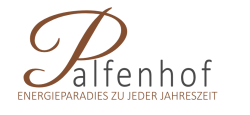 D'Ambros-Canzin Family
Palfen 1
A-5662 Bruck an der Großglocknerstraße
Directions
Our high-energy paradise Palfenhof is located at 1,008m above sea level. For this reason, we advise you to have winter tyres on your vehicle when you drive up to us. Please don't forget to pack your snow-chains in the boot because you might need them in our region/ski resort depending on the weather/snowfall.
So kommen Sie zu uns: